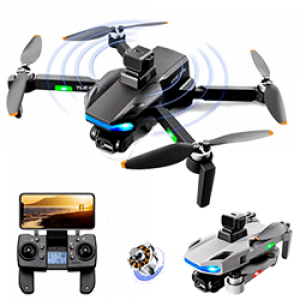 Drones and quadcopters are becoming increasingly popular, especially as toys. But how do you know which one is right for you? Here are some things to consider when choosing a drone or quadcopter:
1. What is your budget? Drones and quadcopters can range in price from around $50 to several thousand dollars.
2. What do you want to use it for? Are you looking for a toy to fly around the house or backyard, or do you want something more serious like a racing drone, or aerial photography or videography platform?
3. What features do you want? Some drones and quadcopters come with GPS, first-person view (FPV), return-to-home, follow me, and other advanced features. Others are much simpler and only include the basics. Consider what features are important to you.
4. How difficult is it to fly? Are you Beginner, Advance-user, or a Professional?
Finally, make sure to do your research before making your purchase.
[Click Product Headline or the Image to view Product Details & Price]