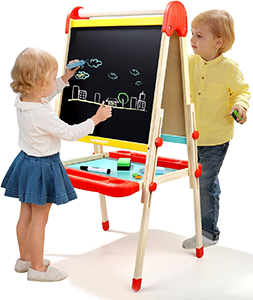 As a parent, you want what is best for your child. You want them to be happy and healthy, but you also want them to excel in school. One way to help your child to do good in school is by getting them educational and learning toys.
Educational toys are designed to help children learn. They can help with things like counting, reading, critical thinking, and problem-solving. They are also a great way to get your child interested in learning. Educational toys can be used in a variety of ways. They can be used to supplement regular classroom instruction or they can be used at home to provide additional practice. Either way, they offer a great way to help children learn new skills and concepts.
There are many different types of educational toys available. You can find them at most toy stores or online like ours. Some of the most popular brands include LeapFrog, Vtech, and Melissa & Doug. Educational toys can be a great investment for your child's future. They can help them learn and grow in ways that traditional toys cannot.
Related Blog Posts: Early Education for Preschoolers.
[Click Product Headline or the Image to view Product Details & Price]